How To Wear These BC Footwear Slides
So, I bought these slides at MooShoes LA in Silverlake. They're by BC Footwear. They make lots of vegan options. I've had my eye on these for a minute. They sell them on their website, and I've seen them at a few stores. They also have them at FreePeople.com. Anyways, since I've been eyeing them I thought they'd be a fun piece to use for a post about "How to Wear It" So I took this shoe and made 5 different looks. Hope you like. Like all my posts, I just pulled all this clothes from my closet, I didn't buy anything special, so you'll see repeat items from other posts. But my whole point with the styling posts on this blog is to give you ideas of things to do with your own clothes, that fit your styles. So I hope that's working, haha. But look how versatile these shoes are! And they're comfortable too, so I can walk around in them and they don't hurt my feet. Let me know know what you think.
1. With shorts and sweater. Super muted colors. Nothing fancy, but still cute, put-together, and comfortable.
2. Red mini wrap skirt and cheetah print blouse. Fun, flirty, colorful. You can totally wear this on a date, out to dinner with girlfriends, or just out shopping. It's comfortable, not too much since the shoes are flat and neutral, it helps ground the outfit.
3. Blue dress with little floral print. This is a little more polished looking, I'd almost say professional, but it's kinda short for that. But if it was a few inches longer, It'd be a great look for the office, or a job interview. But otherwise, I just think it's kinda fun, since it's different than what I usually wear. But it's still very comfortable.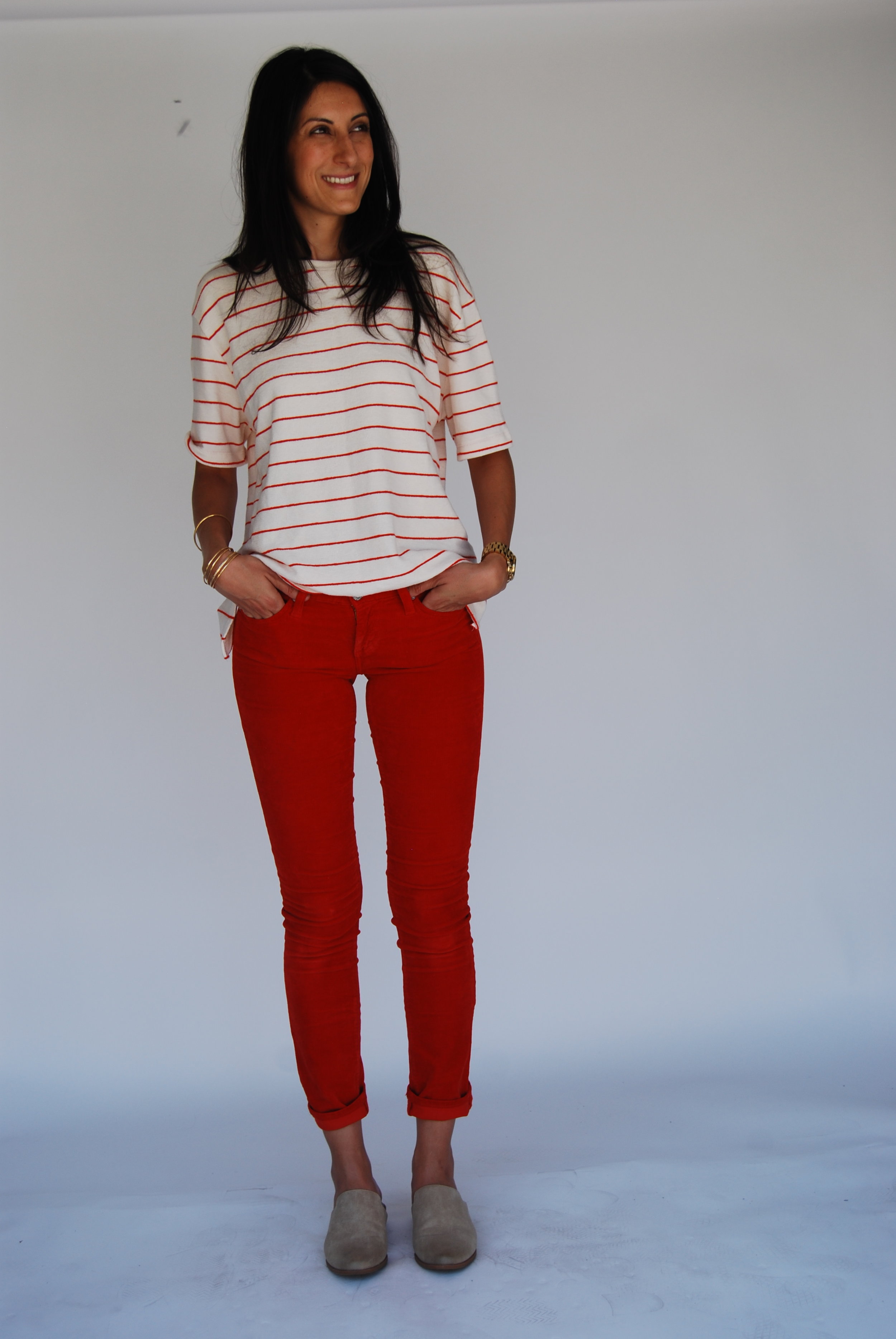 4. Red Cords and an oversized, striped, texture tee. This has a kinda tom-boy vibe, which I dig. That's usually more my style. But the cords are pretty tight, so that makes it more feminine. Again, some color, but still comfortable and versatile.
5. Last, but not least, my personal fave. Bright floral blouse, with distressed jeans. I'm kinda obsessed with this blouse and I love how the shoes keep it chill. This could be another date night look, or girl's night out. Totally depends on what makes you feel more comfortable.